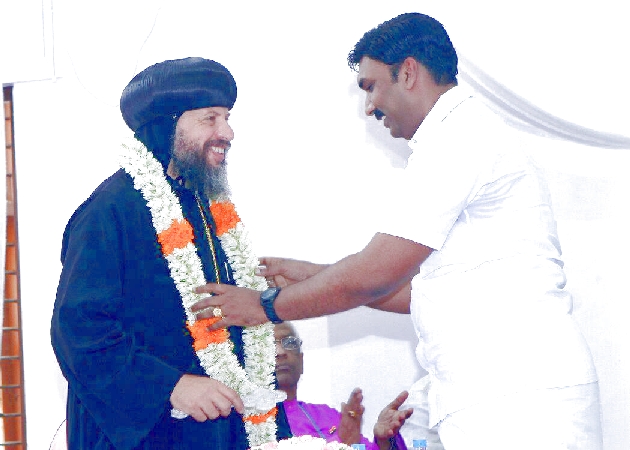 Students who desire to enrol with us are advised to send our admission forms duly filled in along with the prescribed fees. As and when a student is enrolled and the first instalment of fee remitted we will start sending him/her the necessary study materials. Study materials include syllabus, printed notes, University model questions and previous examination question papers.
A Note on our course materials.
The course materials are prepared by a group of service minded scholars with consultation and discussion with the greatest authorities on the respective subjects. Latest developments in the subject are promptly included through periodical revisions. Course materials are sent to you by ordinary post in several despatches. The last of which will reach you at least 2 months before the University Examinations.
In the addition, contact classes are conducted two months before the examination. The venue will be informed promptly. Students are strongly advised not to miss any of these classes which are handled by experienced scholars.
In case, doubts arise during the course of your study, we will clarify them promplty for which you may write to us.
Our Assistance in University Registration
1.

On Joining our college we will send you the university registration and examination forms along with necessary directions with regard to filling up etc.
2.

Students should return the forms duly filled up on or before the specified date along with the necessary documents.
3.

Forms received after the specified date will not be considered for the university registration of the present year.
4.

Such late application will be considered for the next year.
5.

We do not hold any responsibility for loss of any year on account of your delay and no refund of fee will be made.
6.

All certificates in original and univesity forms along with the necessary fee received from you will be sent to the relevent university.
7.

The university will return your original certificates after the completion of university registration.
8.

We will also assist you in case of any complication with regard to university registration or for obtaining original certificates back.
9.

We will also let you know the examination centres. Date of examination and timetable and also obtain hall tickets for you.
10.

Some of us will accompany you to the examination centres, to overcome difficulties, if any during the eleventh hour. We can arrange lodging facilities near the centres of examinations. Students can reach the centres either on their own or along with us.
Fee once remitted will not be refunded in any case. For any reason when a candidate fails to obtain university registration the fee paid by the candidate will not be refunded but the amount can be transfered to some other course that the candidate may pursue in the same academic year in order to avoid loss of year or will be adjusted towards the next academic year.
The change of address of every student should be intimated to the institute immediately by sending a letter in this regard, indicating the year of admission and new address in capital letters.
Quoting of Admission Number
Students should quote their correct address, year of admission and registration number, while corresponding with or making payment to the college.